The ExoSense
® Application
ExoSense is a remote condition monitoring application that can be deployed in minutes to provide operational insight into industrial assets, systems, and equipment.
Key Features
The ExoSense application provides:
Customizable dashboards. Create drag-and-drop dashboards that can be remotely viewed on any device to quickly understand machine health and reduce the need for onsite visits.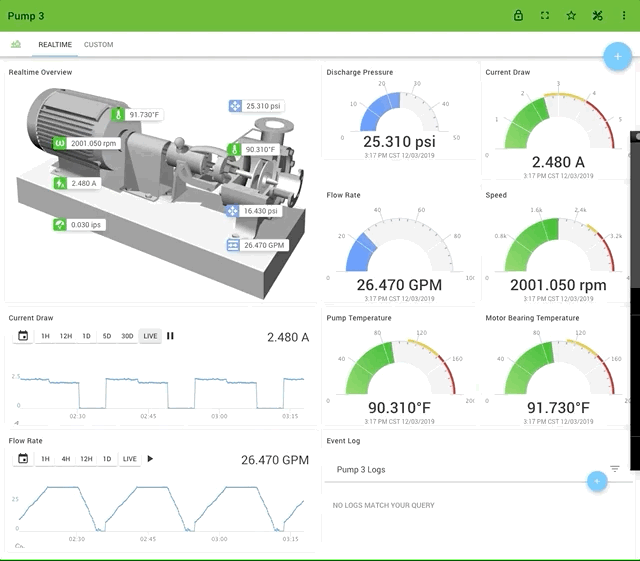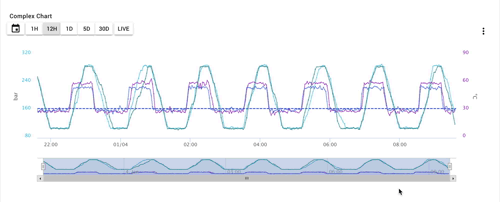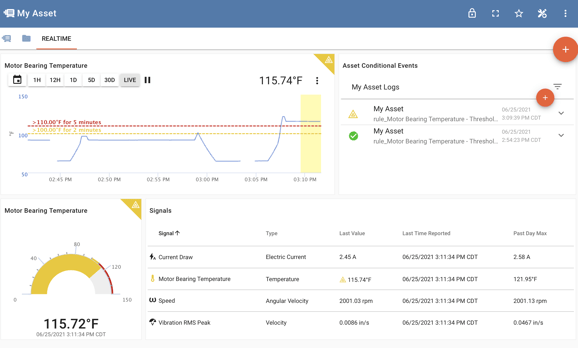 Alerts and notifications. Trigger email/SMS alerts based on real-time status to reduce downtime and increase productivity.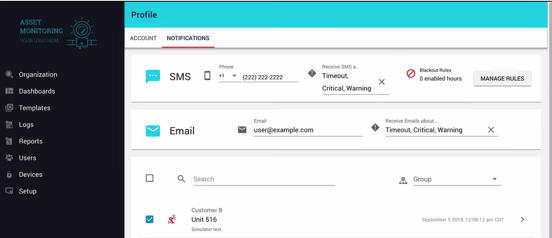 Visual status indicators. Visually communicate the state of equipment with key indicator panels so users can quickly take corrective action when necessary.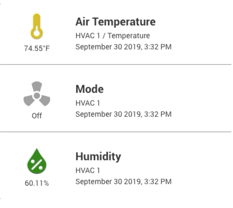 Analytics.

Leverage operational analytics and data transformations to predict maintenance, improve processes, and enable machine learning.

Edge connectivity. Utilize Exosite's ExoEdge software or pre-integrated partner edge hardware to enable seamless connectivity to the ExoSense application. Easily add new types of edge devices and data sources to combine data sets under your digital asset.
Integration ready. Build your own analytic functions with our Insight interface or use the ExoSense API to integrate to business software.
Applications & Use Cases
Industry 4.0

Renewable Energy

Factory Automation

Oil & Gas

Water / Wastewater

Electricity Management
Find additional use cases in the Application Guidebook.
---
About the Moxa UC-8112A Gateway
The Moxa UC series Arm-based computers are ideal for distributed outdoor IIoT applications like solar energy, oil and gas, and water/wastewater, where reliable IIoT gateways with low-to-high bandwidth cellular connectivity are needed to collect and transfer edge data. They offer a wide variety of cellular connectivity options, compact size for cabinet installation, wide-operating temperature range, and hazardous location certifications. These versatile capabilities let users efficiently adapt the UC-8100A-ME-T to a variety of complex industrial solutions.
Technical Specifications
Moxa UC-8112A-ME-T-LX Arm-Based Wireless-Enabled Industrial Computer, ARMv7 Cortex-A8 1000 MHz CPU, Debian OS, 1GB RAM, 8 GB Storage, SD Slot For Storage Expansion, Dual 10/100 Mbps Ethernet ports, Dual RS- 232/422/485 serial ports, USB Port, DIN-Rail Mount, -40 to 85 deg. C, C1D2 Rated. ThingsPro Gateway Software Pre-Installed, Provisioned with ExoEdge, Includes 1 x PWR-24270-DT-S1 Moxa Power Supply (90-264 VAC Input, 24 VDC Output, 2.5A).
Certifications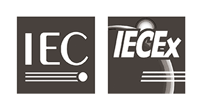 ---
Hardware Purchase
INS is one of the largest VARs in the world solely focused on the industrial IoT market, stocking and selling leading Industrial and Enterprise M2M/IoT products. To request a quote for the Moxa UC-81112A gateway with ExoSense bundle, please complete the INS Contact & Quote form.
Solution Support
INS offers best-in-class products, technical support, and IT services to enable turn-key industrial IoT solutions, from proof of concepts to full-scale deployments. With offices conveniently located throughout the United States, INS representatives are eager to assist you with your application.
Please contact INS to get started or to receive more information on support options.