Capabilities
PT-300W 60GHz Radar sensor is for detecting micro-motion. It could generate 2 status info:
1. Target Detect (TD): motion or not in Radar sensor's field of view.
2. Phase Detect (PD): the direction of motion is approving or departing against the Radar sensor.
Users are free to adjust the sensitivity and event hold-time by connecting to Exosite ExoSense. Using the data, one can implement on such applications: security surveillance, entrance management, human flow analysis, power saving for smart building, or logistics, IoT applications, etc.
Key Features: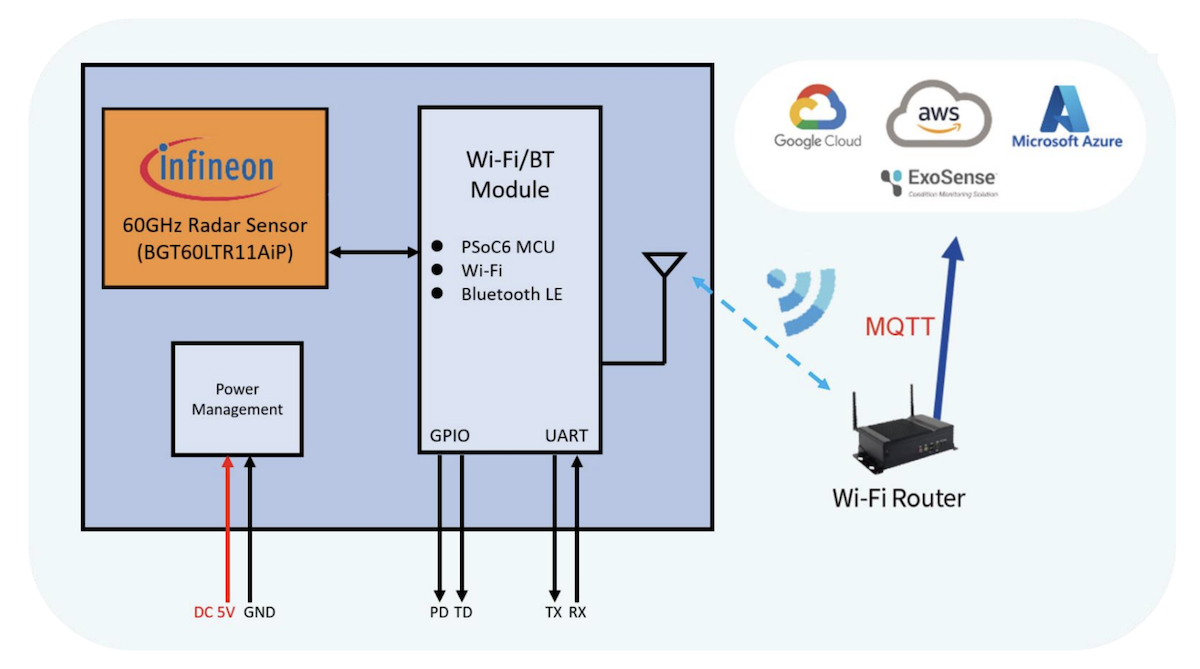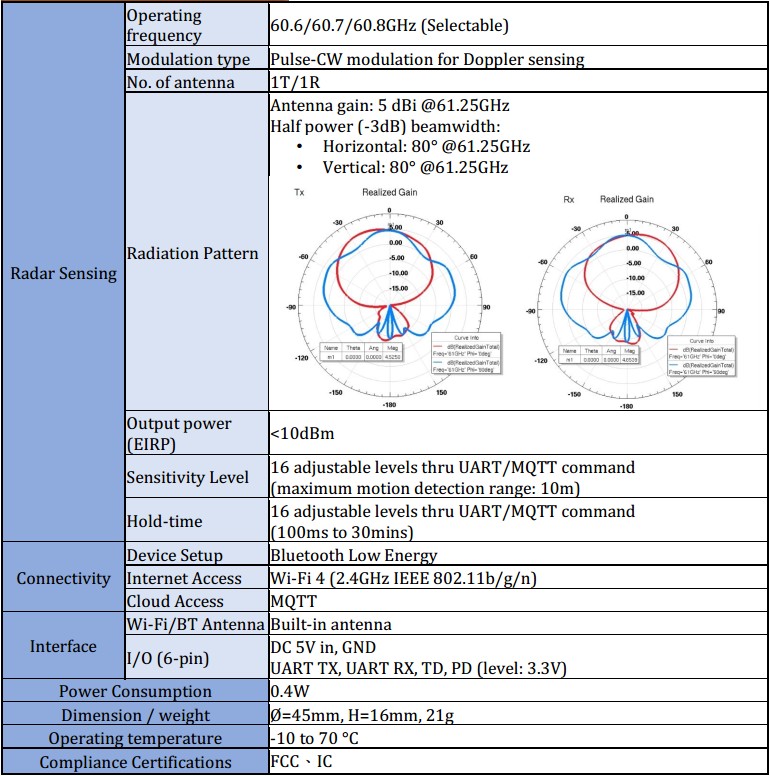 ExoSense features
Hardware Ordering & Installation
To order the hardware, please contact Asuka Autotronics.